This is "home" – the River Calder between Mirfield and Brighouse. We walk here a lot but we've hardly ever paddled here. Today, the river was pretty much empty but after weeks of only being allowed to walk, this was freedom.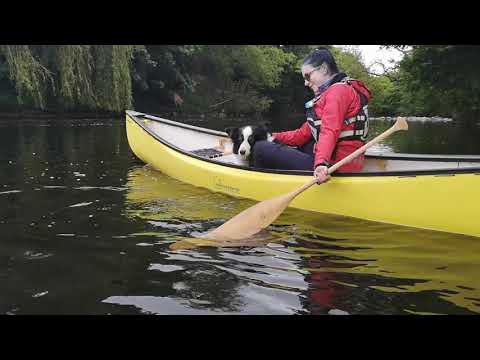 This is "Home" - River Calder, West Yorkshire
These photos are all from the first trip, upstream from home – where we have been walking with Eira during Lockdown.